Surface Fishing
Saturday, 5 June 2021 | Admin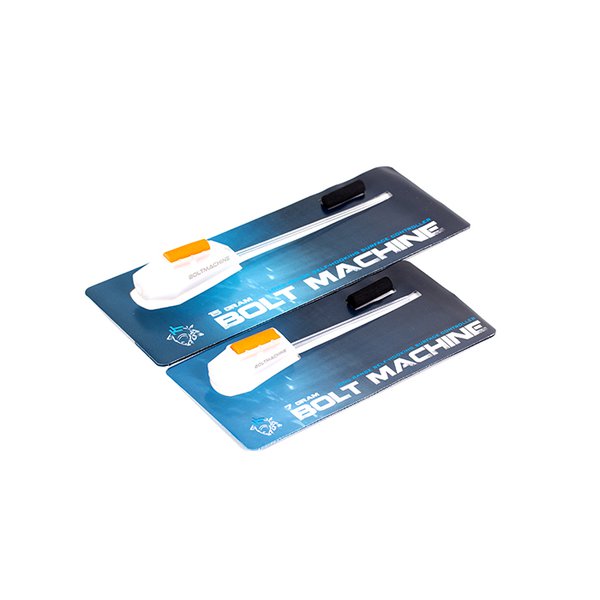 Surface Fishing.
There is nothing more exciting than watching a large carp sit under the surface and suck your hook bait in, the seconds are then counted you Strike, and all hell lets loose, surface fishing is the most exciting way to catch carp, so how can you improve your chances of catching?
Carp are inquisitive creatures, anything that is new to their environment they investigate, you will sometimes see them come to the surface and attempt to take a leaf that has just dropped on to the lake surface, it is the same with surface baits, you can use many baits that float, Bread Crust, Dog Biscuits, Cat Biscuits, Whittled down Pop Ups, Cork, Rig Foam, the Carp will soon be under your chosen bait investigating it and if presented correctly it will be on your unhooking mat in a matter of time.
There are many Rods on the market that are perfect for Surface Fishing available in lengths from 6ft through to 12ft, lower test curve rods increase the intensity of the fight, 1.75lb, 2lb,2.5lb and 2.75lb test curve are perfect for surface fishing. The lower test curve rods tend to be through action rather than tip action meaning the rod will bend right through from tip to butt. Choose a rod that is comfortable and light as you can be holding it for a while when hunting your quarry.
Pair the reel to your chosen rod make sure the reel balances the rod, smaller Bait Runner or Baby Pit Style Reels are perfect and choose a quality floating line for the Reel, Korda Kruiser control or Nash NTX Zig Flo are lines that are designed for surface fishing. Once on the reel make sure you stretch the line this will reduce any issues with line spilling off the reel unintentionally. Tie a small lead on the line and cast as far as you can, repeat the process a number of times this will aid removing memory from the line.
Eyewear is an essential part of surface fishing, being able to watch the Carp and your hook bait.
Polarised Sun Glasses are a must, they reduce the glare from the surface of the water enabling you to see what is happening in front of you, you will be able to watch the carp under the water and how they are reacting to your hook bait allowing you to make any necessary Changes to your presentation, Fortis Eyewear , Nash and Saber have a range of Polarised Sunglasses to suit all budgets, and different lens colours and frame styles.
Surface Floats or freeline?
There will be times when you will need to use a surface float or controller, and times when using a float will spook the carp, and you will simply just free line your chosen hook bait, freelining is when you only use the weight of you chosen hook bait to get you out to the fish, if fishing at short range use small pieces of bread crust, once mounted on your hook gently dip in the water to gain more weight and then cast just past your chosen carp, slowly retrieve the bread until the carp is aware of the bait. When fishing at range use a surface Float or controller float again cast just past the carp you wish to catch, slowly retrieve until in sight of the carp, Nash Surface floats have been designed to create drag on the surface allowing, self-hooking properties.
Get them going.
Smaller free offerings are better for this, Sticky Baits 6mm Krill Floaters are the go to bait to drive the carp in to a feeding frenzy, smaller baits donít fill the fish up, the carp become very confident in taking bait from the surface and they slip up, taking your hook bait. Apply small pouches with a catapult in your swim and wait; the fish will soon be taking the baits with confidence.
From personal experience, larger baits can fill up the carp quickly, when using 11mm floating pellets as free offerings I have witnessed carp taking a few pellets then disappearing, then re appearing after a while and taking a few more then disappearing again, making it harder to catch as not feeding confidently.
Add Salmon or Hemp Oil to the freebies, this gives two benefits, firstly it adds attraction, secondly when the wind suddenly picks up and creates ripples on the surface, the added oil will flat spot the ripple allowing you to be able to see the hook bait.
Hook Baits come in various options, Bread Crust, Dog Biscuits, whittled down pop ups, Cork balls or sticks, Rig foam.
If you take a selection you will find what the fish are taking on the day, with the rig foam take a range of colours with you, differing light conditions can mean a different colour is required,
With Cork Ball sand them to give them a square appearance once mounted on either your hook or hair simply coat the cork in Marmite or Bovril this aids attraction.
A tip when you find the birds are taking you freebies, coat them in something spicy, Chicken Tonight, Chicken tikka Sauce works wonders the fish love them but the birds hate it.
Fly Fishing For Carp
This is probably the most awesome way to catch carp on the surface, use a heavy weight rod 8 or 9 and floating line, the bait is deer hair flies, brown to look like a dog biscuit, white to look like bread flake and black to look like an insect. With a fly rod you can pick out the carp you want to catch quickly and when you cast the fly on the carps nose it is hard for them to resist, you can cover 180 degrees very quickly, and the fight on a lighter rod is simply the most exciting way to catch them.
If you follow some of the tips in this blog you will see your surface fishing improve and you will get more enjoyment from it, until next time tight lines and wet nets.