ESP Ronnie Clips And Tungsten Sleeves Review
Wednesday, 27 July 2022 | Admin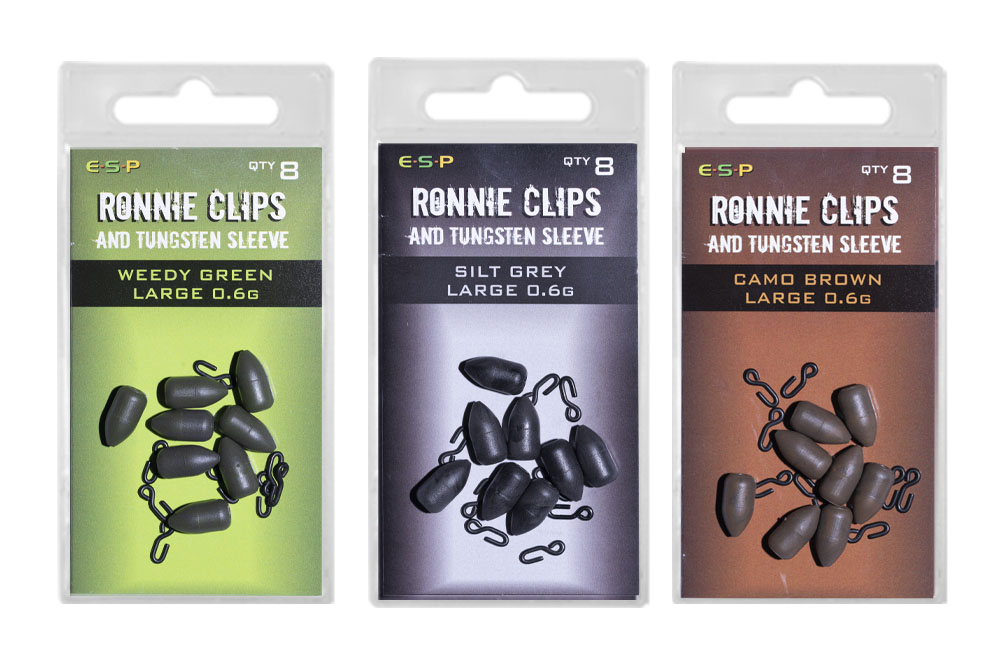 ESP Ronnie Clips And Tungsten Sleeves are small and neat yet extreamly strong, They provide a quick change Facility for Ronnie and Hinge Rigs.
Pop Ups are perfectly counterbalanced, use the 0.3g Tungsten Sleeve foe 12-14mm pop ups and the 0.6g Tungsten sleeve foe 15-16mm pop ups.
Available in weedy green,camo brown and silt grey. The ESP Ronnie Clips And Tungsen Sleeves allow a neat and tidy rig presentation.