Bite Alarms Made In Britan
Friday, 30 April 2021 | Admin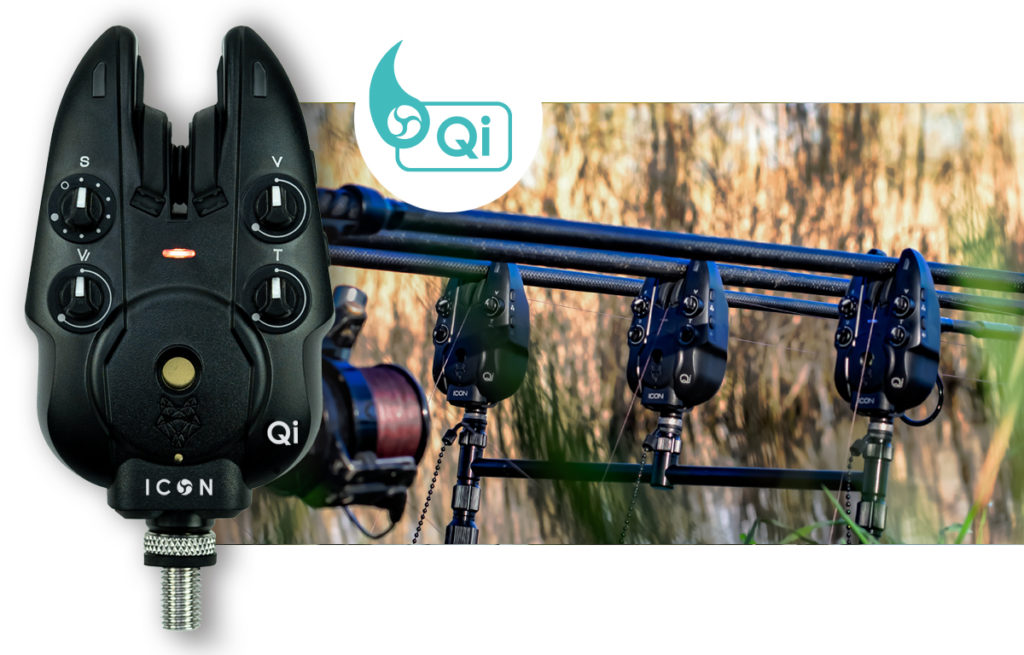 So You are laying asleep on the bed chair with the bivvy door zipped down, you are woken by the sound of a run. in that split second all hell breaks out, scrambling for your footware the zip to the bivvy door wondering what rod is going, with the New Wolf QI Bite Alarms And Hubb Receiver, the receiver tells you which rod has gone off and wether it is a forward run or backdrop on the lcd screen. it also logs the time of the run.
The Qi is the flagship model of the Icon range, it has a breathtaking range of features, not seen on any other bite alarm in fishing. All the Icon range have undergone long-term testing during development.
The main features are as follows-Vibration Detection System
VDS. High Sensitivity Roller Wheel Detection Ė RWD.
Drop Back differentiation. Recoil elimination.
High Viz LEDíS with a choice of 7 colours, the brightness of which are adjustable, also the latching time can be adjusted from the Hubb.
Auto Night light with 7 different colours.
2 sockets with rubber covers that fold away neatly, which consist of an Indicator Port for Illuminated indicators, and a separate IQ port to attach to wired accessories.
The Qi connects to the Hubb or Qr Hubb. There is a pairing button for ease of pairing. It has a 2km line of sight range of transmission, whilst not to encourage anglers to be too far from their rods, a strong signal is necessary to ensure immediate contact between the Alarm and Receiver without any lag time, the connection is instantaneous.
Battery Indication upon turn on, as well as 1000 hours of standby time.
Local Mute button.
Hard Case that will both protect the alarm, and turn the alarm off and on.
Anti-theft-power down alert to the Hubb.
All of this and more. Sealed in a strong, robust, weatherproof case. We believe this is an alarm to withstand the test of time and use, we are so confident of this, we are offering a 3-year warranty, plus one extra year when the purchase is registered with Wolf.
The Hubb is developed and manufactured in Britain. This is not just a receiving unit to repeat what the alarms are telling you, itís a control unit and transmitter as well.
LCD display for navigating through the menu and settings.
Built-in torch.
LEDís to indicate backwards and forwards movement on the alarm, flash on dropback, latch on with forward movement.
7 Hi Viz LED colours to choose from, to mirror the alarm it is paired to. The colours of the nightlight can be set from the Hubb and can be on Manual or Auto.
The Hubb can connect up to 24 devices, 12 wireless and 12 wired and save them so you do not have to reconfigure settings.
Link Response and Range Check.
Volume adjustment on the Hubb itself. You can have low volume on the alarms and higher volume on the Hubb.
Tone replication of the paired alarm, using the Advanced menu on the Hubb, the tone on the alarm can be changed as well as volume, sensitivity and latching time.
Battery level indicator.
Key Click can be on or off.
Global mute for all paired items.
Rumble alert can be on or off and is instantaneous.
500 hours in standby.
2km line of sight transmit range, as with the alarms we do not advocate this distance to be used in fishing situations, it demonstrates the strength of the signal.
Built-in flip out stand.
Time and date feature, also event history check ability.
5 languages to choose from.